This green smoothie inspired by a cocktail I once had – a creamy pineapple concoction topped with green foam is absolutely delicious and utterly healthy. A whole punnet of baby spinach leaves and an avocado form the creamy green base while lime and pineapple slices from a can add that tropical sweetness.
When pineapple is in season, I use fresh pineapple but using canned pineapple means that I can make this smoothie year round. This smoothie is super low-sugar so for my younger boy who still likes things a little bit sweet, I add a tablespoon of maple syrup or just some of the liquid from the canned pineapple. Drink up the green goodness!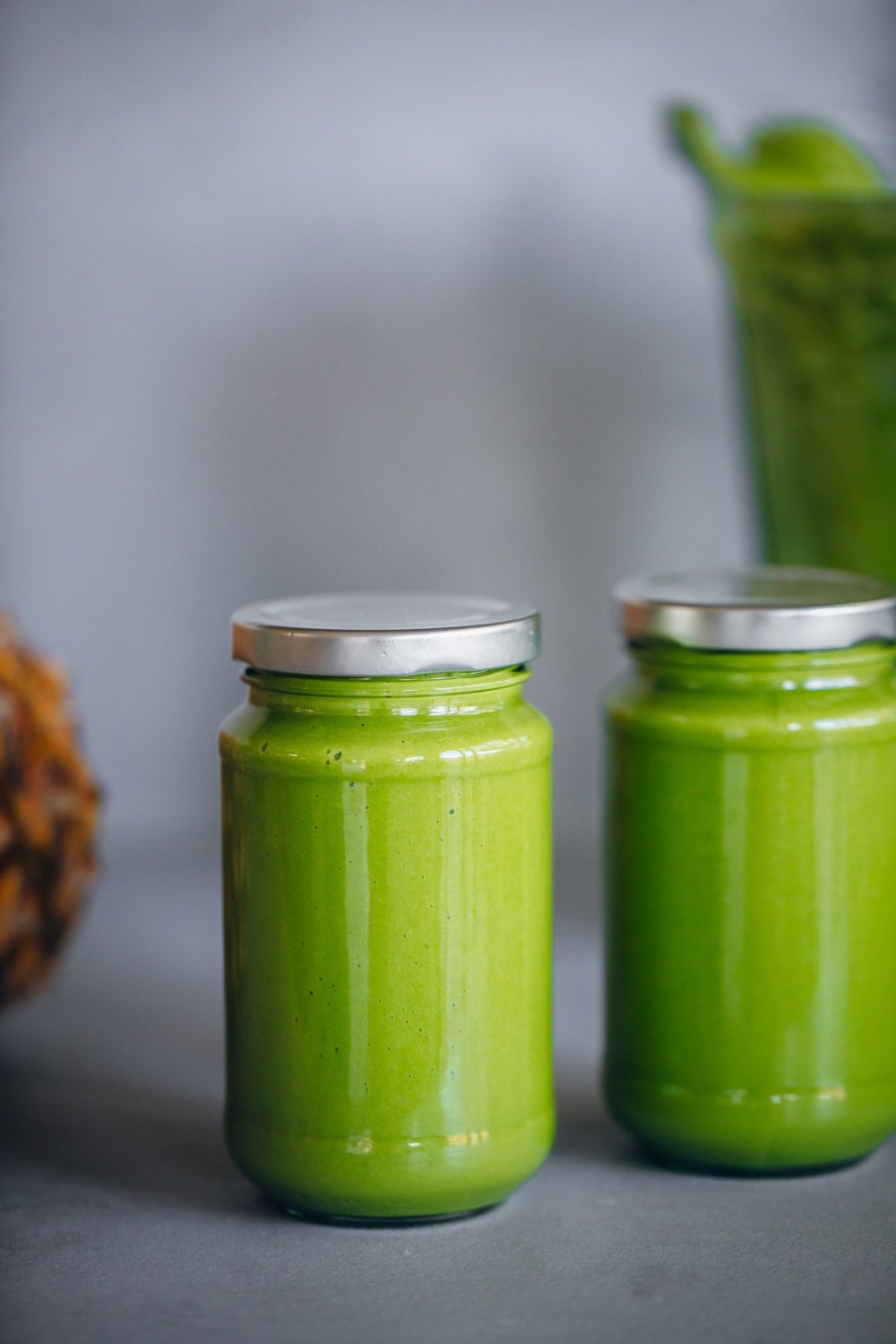 GREEN PINEAPPLE SMOOTHIE
---
Author:

Total Time:

6 minutes

Yield:

2

Diet:

Vegan
Ingredients
1 large avocado, peeled and destoned
120g baby spinach leaves, washed and pat dried
4 slices, fresh or canned pineapple
1 whole lime, skin peeled
2 cups drinking coconut milk/nut milk/rice milk
1 tablespoon maple syrup
---
Instructions
Place all ingredients in a blender. Process for a couple of minutes until smooth. If using fresh pineapple blend for a minute more to ensure the smoothie is smooth.
Pour in lidded 2 X 300ml glass jars.
Keeps well in the fridge for up to 3 days.
The post Green Pineapple Smoothie appeared first on Cook Republic.